Shape of Life offers FREE classroom videos depicting the evolution of the animal kingdom on planet earth. Students and educators from all over the world explore animal adaptation, animations, and behaviors along with the amazing scientists who bring their stories to life. We also offer a rich selection of NGSS materials including lesson plans, readings, illustrations and activities that inspire a deeper dive into the phyla that explain so much of our existence.
Home
Featured Teacher
Posted on October 20th, 2017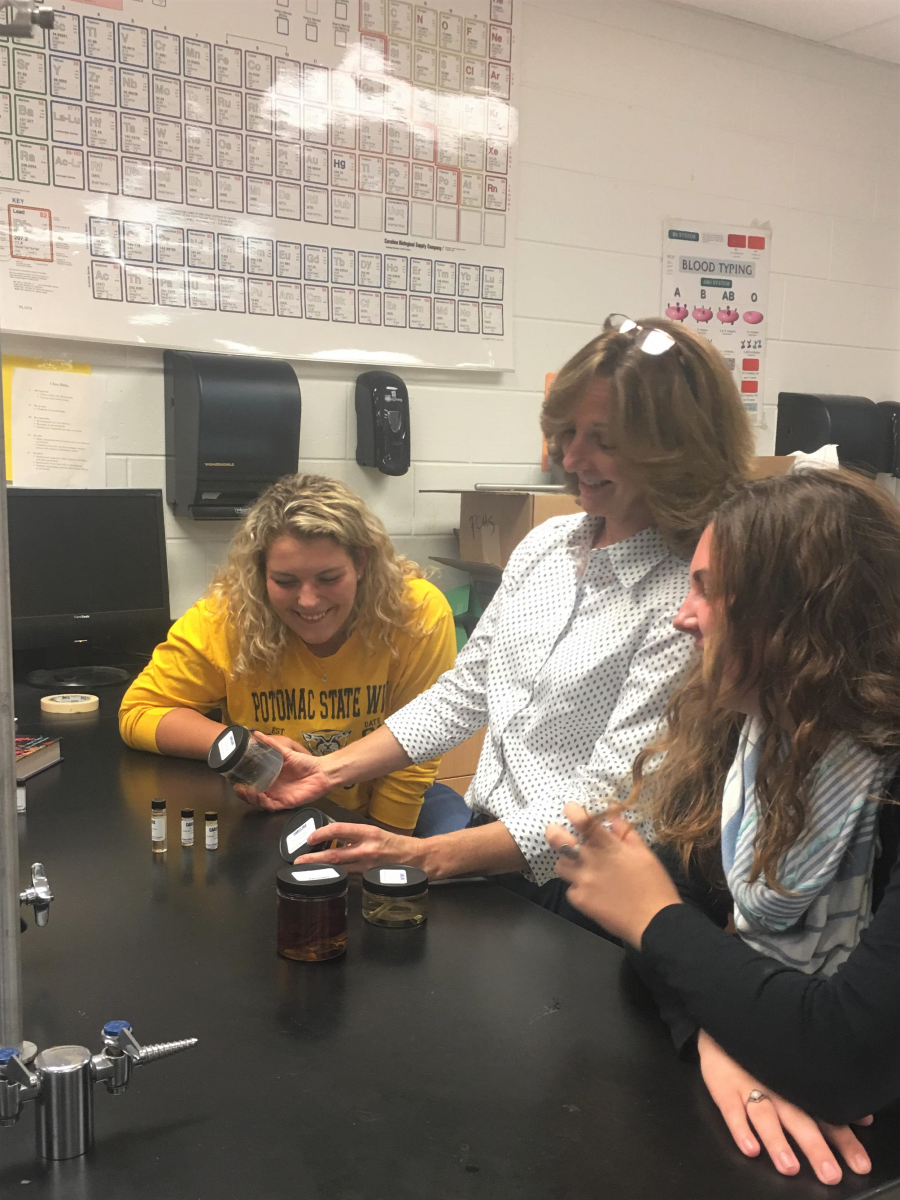 Nestled in one of the most remote areas of West Virginia known as the Birthplace of West Virginia, you'll find an incredible teacher who opens up the world to her AP Biology high school students.
"Despite being the second largest county in West Virginia, we have one of the smallest populations. Most of the county is comprised of state and national forest; It's a biologist's dream. I moved here in 1990 and have never left."
Kathy White, has been transcending socio economic barriers for 27 years at Pocahontas H.S. Find out more about how she inspires students to pursue a lifetime love of science and sense of environmental protection.
Featured Scientist
Posted on November 30th, 2017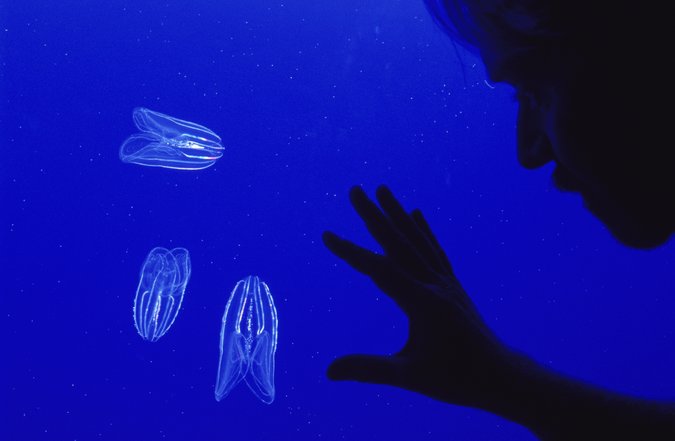 Imagine a 13-year old kid riding the bus with his Scuba gear. That was Steve Haddock, who grew up in Southern California. Exploring tidepools, the beach, and the ocean was Steve's favorite thing. Bored with Engineering college Steve delved into biology classes which was a 'winning combination' for researching the deep sea. Steve's advisors, who studied bioluminescence and the deep sea, opened the door for him to follow his passion as a marine scientist. The light Steve sheds on bioluminescence of the deep sea is impressive, indeed.
Featured Creature
Posted on November 30th, 2017
​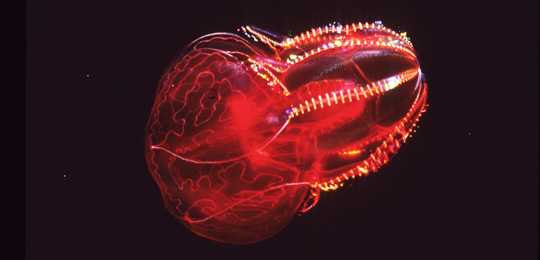 The Illuminating World of the Ctenophore
Ctenophore is a small and absolutely beautiful creature. Known as comb jellies, they use eight longitudinal rows of cilia for locomotion. When the cilia beat, light is scattered, producing a rainbow of colors.
The beating combs act like a prism, breaking the light into its color components. Some species of comb jellies (like so many animals in the deep sea) make their own light, called bioluminescence.
New Resource
Posted on August 23rd, 2017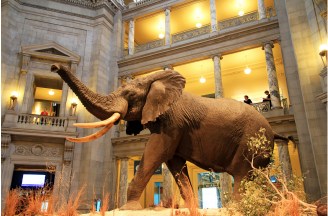 Bones, Brawn & Brains
Fewer than 5% of all animals that ever lived on planet earth have backbones-- yet, we humans remain quite chauvinistic about our own kind. Many of us don't realize that chordates paved the way to US! Their basic animalness – multi-cellularity, a head, brain, nerves, and bilateral symmetry – is the legacy of the sponges, cnidarians, and ancient flatworm-like animals, each of which pioneered pieces of the architecture that led to complex animals like Pikaia, and us.

Blog
Posted on November 30th, 2017
By Natasha Fraley

On Shape of Life, we present sponges as the first animals. But recently several scientists make a case for ctenophores (common name comb jelly) being the first animal. As of today scientists still don't agree on the issue. This is an example of "science in action" where new research and technologies call into question long held science. This is basically how science works. The evolving nature of science will have a major influence on science teaching in the classroom.
Posted on September 29th, 2017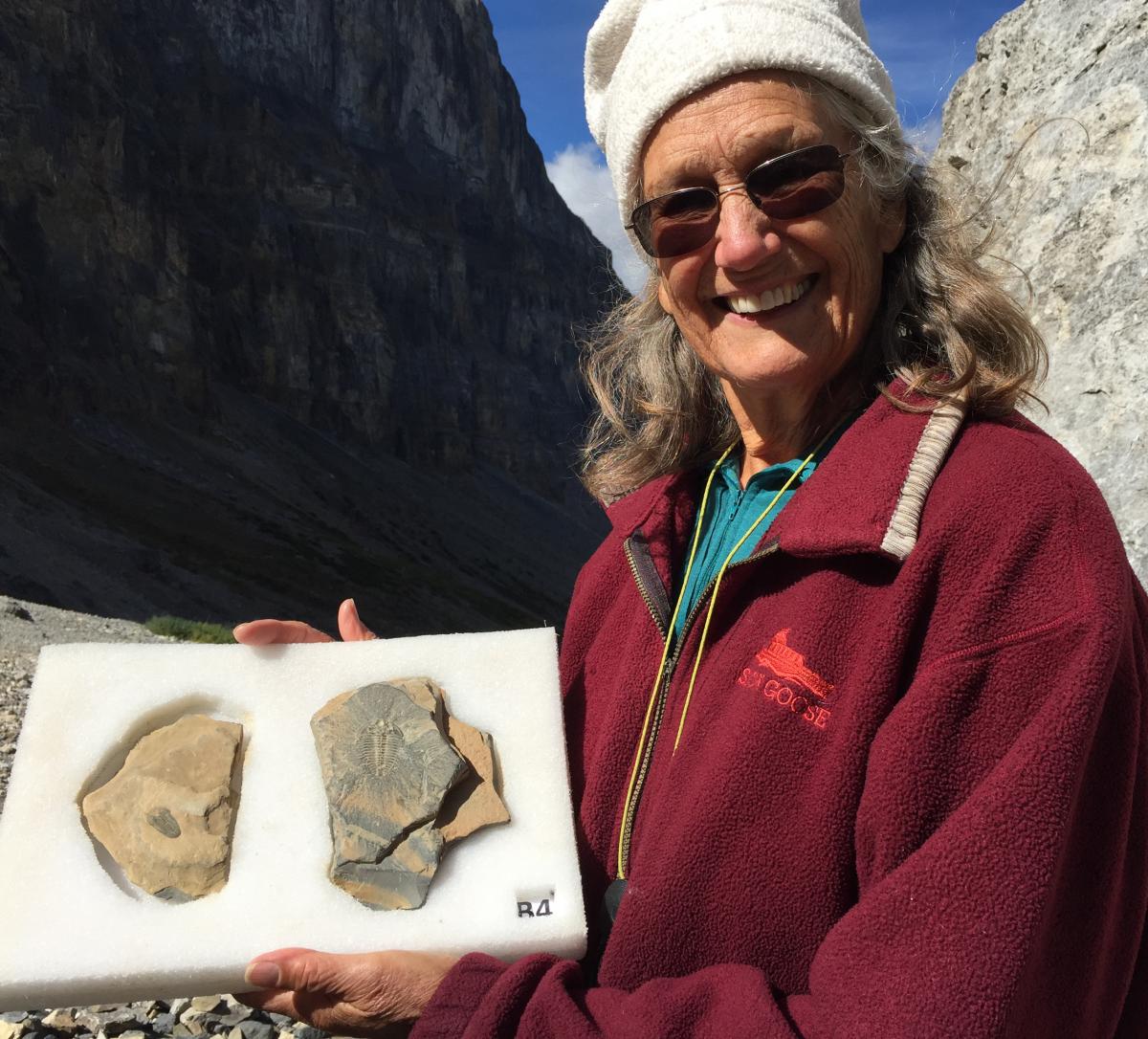 By Nancy Burnett, Founder of Shape of Life
While working on the original PBS Shape of Life series, I learned about the discovery of fossil animals that first appeared during the Cambrian Explosion. When I realized that the most famous Cambrian site is in the Burgess Shale of British Columbia, I knew I had to visit it.
There are now several sites where the Burgess Shale can be accessed. The original fossil sites, the Walcott Quarry and Mt. Stephens, are very long hikes. So, when my friend Burt told me there's a new site that's an easy hike, I was ready to go. The site is at Stanley Glacier, in Kootenay National Park, British Columbia, just a two-day drive from where we were. After driving through a lot of smoke from wildfires, we arrived in Radium Hot Springs, at the gate to the park. The next day we woke to a beautiful day – the smoke cleared by a rainstorm.
News
Posted on November 20th, 2017