Shape of Life is a series of FREE short classroom videos that beautifully illustrate the evolution of the animal kingdom on planet earth. Based upon an original PBS Series, Shape of Life is especially designed for students and teachers who want a first-hand account of how animals adapt and thrive. The series is NGSS aligned with exquisite focus on diversity, biodiversity, adaptability, body structure, design, behaviors, and the innovative scientists who explore these creatures.
Home
Featured Teacher
Posted on September 29th, 2016
How Shape of Life Helps H.S. Teacher, Greg McBride, Engage Multiple Kinds of Intelligence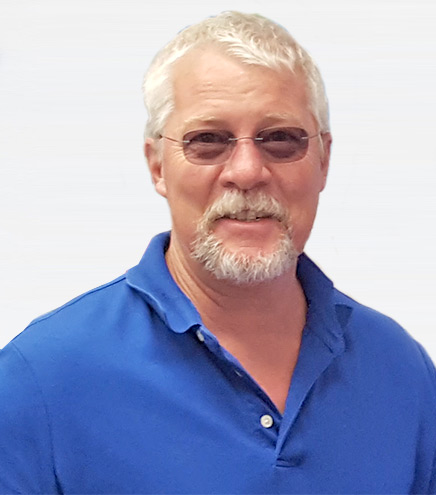 When you walk into Greg's classroom, you feel like you're walking into a science exploratorium that makes you want to learn about everything, all at once. There is a diverse mixture of all kinds of media that captures and holds the squirreliest of monkey-minds.
When Greg McBride starts off the school year, he requests that each student take an online test that doesn't measure a students' intelligence—but, how they are intelligent. "Kids learn at all different levels. When they take this test, they don't discover 'if' they're smart—they discover how they're smart!", said McBride. "Shape of Life's online resources engage kids on multiple levels with writing, reading, listening, drawing and also by viewing never-before-filmed feeding and habitats of animals. Shape of Life offers students lots of ways for their brains to latch onto pretty nerdy concepts."
Featured Scientist
Posted on September 16th, 2016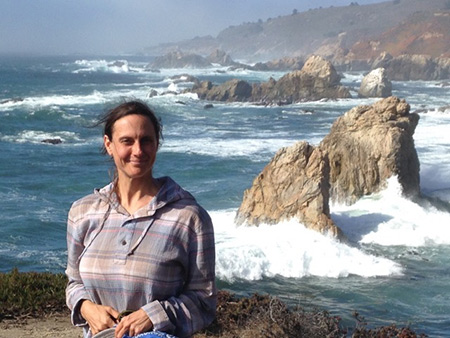 Dr. Crissy Huffard's broad research interests are to understand how marine animals live their daily lives to survive and reproduce in changing environments. She has worked primarily with cephalopods, doing her Ph.D. research on octopus behavior. Passionate about the ocean, Dr. Huffard worked for several years in marine conservation with Conservation International Indonesia, and as a consultant with the World Wildlife Fund in Washington DC
Currently Dr. Huffard works with Dr. Ken Smith at the Monterey Bay Aquarium Research Institute where the lab aims to understand how ecosystems at abyssal depths (on the sea floor 2.5 miles down) change with the amount of food input. Animals at these depths rely entirely on marine snow – organic particles falling from the upper waters of the ocean – for food. That food supply changes any time ocean surface conditions change, such as during El Nino. In addition to working at MBARI, Dr. Huffard is a Research Associate with the California Academy of Sciences where she collaborates with other researchers to study cephalopod behavior, biology, and evolution.
Featured Creature
Posted on October 20th, 2016


Many species of flatworms live in marine environments. They are simultaneous hermaphrodites, meaning they are both male and female. It's advantageous to be a hermaphrodite since the odds of successful reproduction are doubled. What's the strategy for reproducing if you're both male and female? It's complicated. When a pair of flatworms of the same species meets, each can deliver sperm or receive it for fertilizing eggs internally. There's a natural conflict since it takes a lot of energy to grow and carry fertilized eggs, so each animal wants to be the male.
New Resource
Posted on October 18th, 2016
Blog
Posted on November 17th, 2016
By Nancy Burnett, Founder, Shape of Life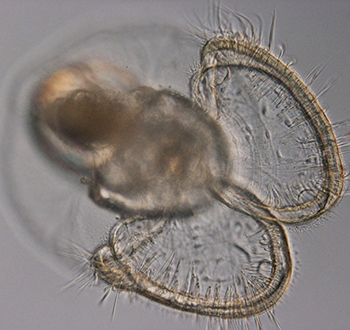 I just went to a wonderful workshop about plankton. We may as well fess up to the fact that there's a whole world out there in the ocean that we haven't told you about, yet. Most marine animals that we know and love started out in life looking very different from what they look like as adults.
At the beginning of life, they hatch out of eggs that float in the water or are attached to the bottom of the ocean. The tiny larvae feed, grow and change form in the ocean as part of the zooplankton. These fragile, otherworldly creatures swim or drift in the currents for months at a time before settling to the bottom to change into adults.
News
Posted on October 28th, 2016
It was great meeting you in Palm Springs at the California Science Teachers Association conference. Thanks for sharing how you use Shape of Life in your classroom.