Image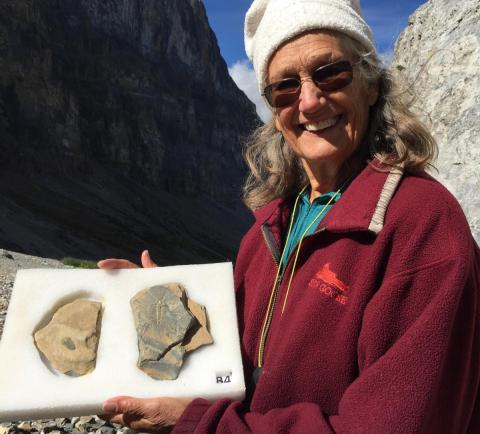 By Nancy Burnett,  Founder of Shape of Life
While working on the original PBS Shape of Life series, I learned about the discovery of fossil animals that first appeared during the Cambrian Explosion. When I realized that the most famous Cambrian site is in the Burgess Shale of British Columbia, I knew I had to visit it. 
There are now several sites where the Burgess Shale can be accessed. The original fossil sites, the Walcott Quarry and Mt. Stephens, are very long hikes. So, when my friend Burt told me there's a new site that's an easy hike, I was ready to go. The site is at Stanley Glacier, in Kootenay National Park, British Columbia, just a two-day drive from where we were. After driving through a lot of smoke from wildfires, we arrived in Radium Hot Springs, at the gate to the park. The next day we woke to a beautiful day – the smoke cleared by a rainstorm.
Go With A Guide
I highly recommend going with a guide- otherwise, you may not know where to look for the actual shale and the fossils. Our guide, Kristi, was not only enthusiastic, but she had worked with several paleontologists at all the Burgess Shale sites in BC and therefore extremely knowledgeable. Kristi insisted that we dress properly for the cold and use hiking poles. We hiked three miles, going through burned out forests and moving slowly over talus slopes. After about 2 miles, Kristi stopped us and pointed to the cliffs towering above us. There, plain as day, was the band of Burgess Shale. What a view!
Image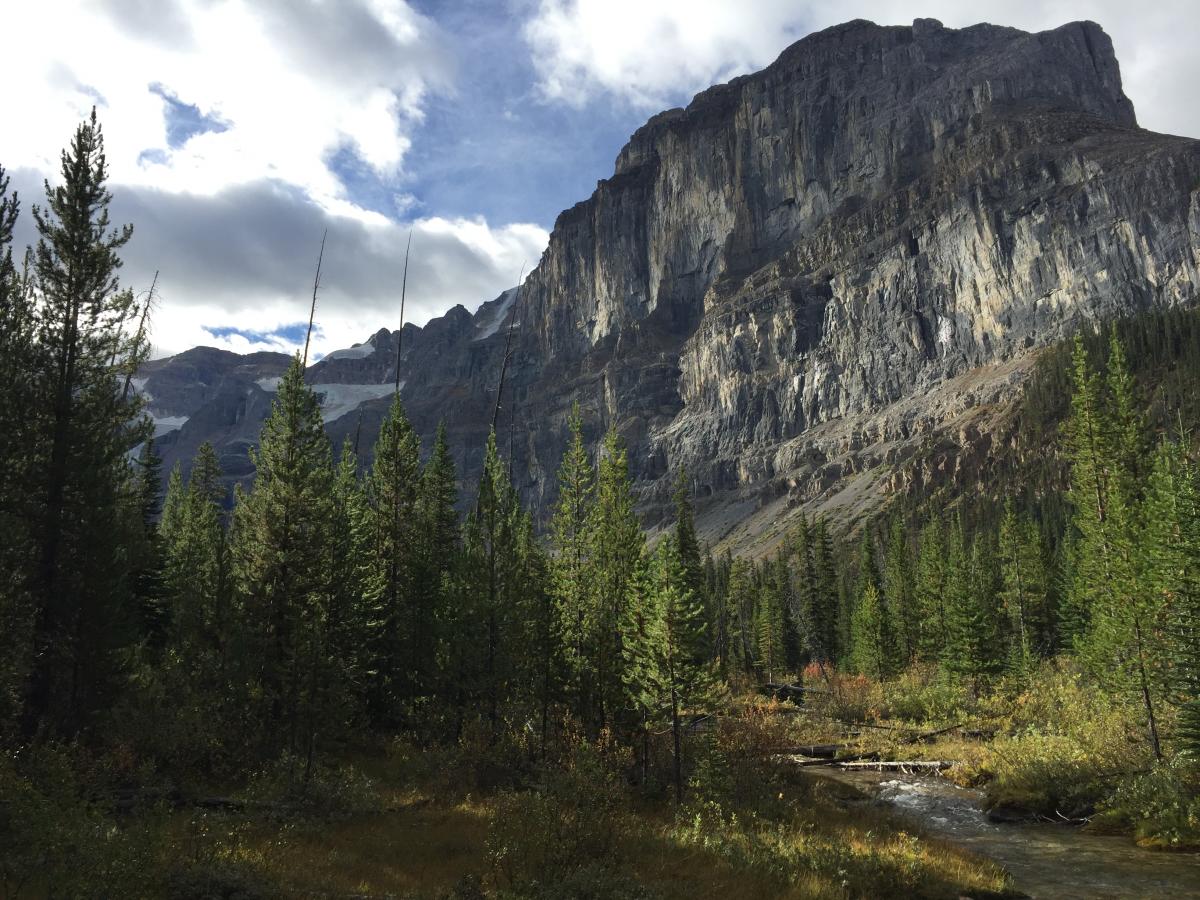 Image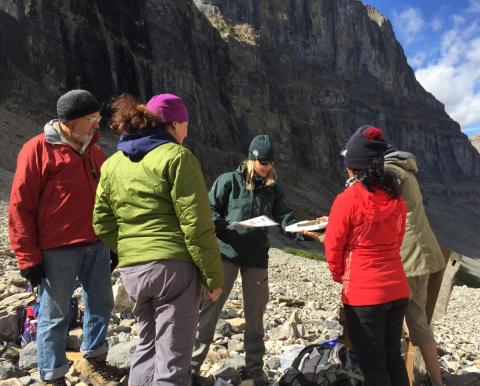 After hiking into the talus, Kristi stopped and announced we had arrived. There wasn't anything special about the place, but she assured us that shale falls from above carrying the precious fossils with it. Using a binder of graphics, Kristi told us the story of the Burgess Shale. 530 million years ago a community of ancient animals lived in soft sediment at the edge of an underwater cliff. A landslide pushed the sediment over the edge burying the animals 
and preserving them for us to discover today. These fossils represent almost all the body plans (phyla) still alive today. 
Image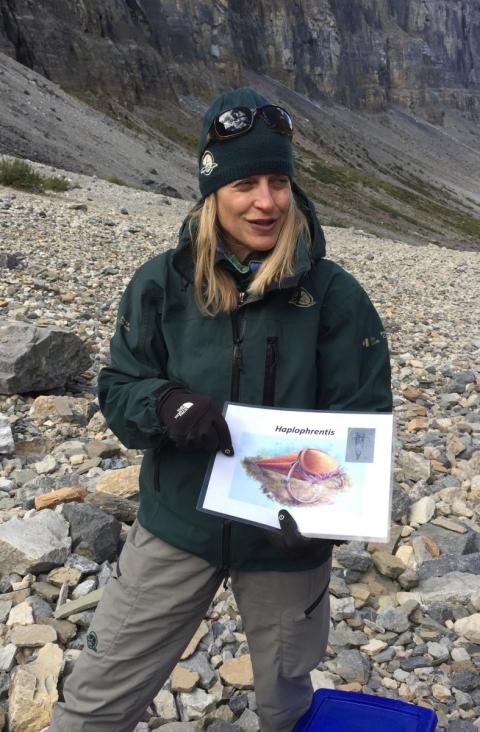 Kristi then gave each of us an eyeglass and a flipbook showing what fossils we might find. We all got down on our hands and knees to turn over small slabs of shale. And there it was …. a tiny ice cream cone shape, barely visible.  I showed it to Kristi and she was thrilled that we had found a Haplophrentis!
The Kootenay National Park Service had helicoptered a metal case full of fossils to the site, so Kristi could show us key fossils that paleontologists had found here.  So far 30 new species have been found!  I was thrilled to learn that one new species, Stanleycaris hirpex, is a close relative of Anomalocaris which we feature in our videos. 
There are lots of ways to further explore the Burgess Shale site:
Learn about it the new Burgess Shale site.  
Take a hike using the hike and guide program.
Watch our videos about the Cambrian Explosion and paleontologist who studied Burgess Shale fossils.
Read about more about the Cambrian Explosion on our resource page. 
Image