Image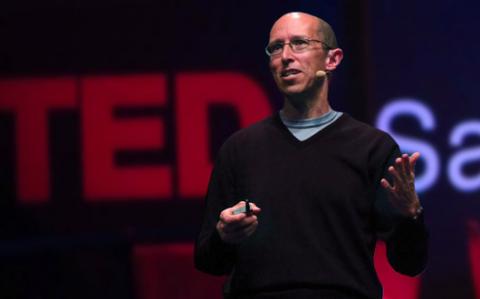 ​Empowering Science Students to Fight Global Warming
Everyone thinks about the carbon footprint of their favorite burrito, right? Maybe not—BUT!… Dr. Eugene Cordero, a self-proclaimed "burrito connoisseur," certainly does. And, he makes it fun for middle school students to think about the footprint of all kinds of things.
Dr. Cordero is so committed to sharing the importance of teaching kids about climate change that he created an online superhero who fights global warming one stealthy attack after another. 

Image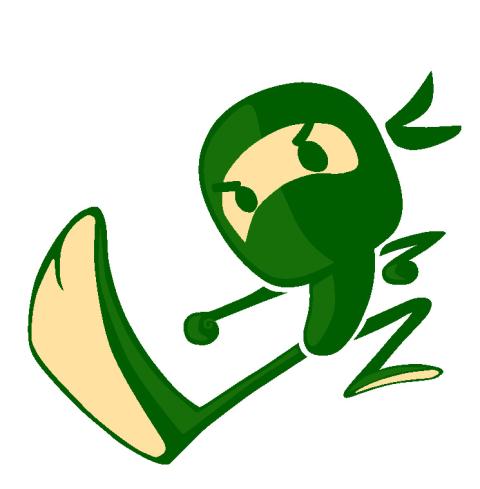 This ninja makes being green look easy by fighting all kinds of evil including; plastics, styrofoam, water waste, fast cars and even faster foods. Green Ninja materials originated from a research project at San Jose State University which focused on connecting middle school students personally to science. The  materials provide students an opportunity to make science both meaningful and relevant by solving real-world problems and deepening connections to the environment. This approach is shown to render a significant increase in motivation leading to academic success, and ultimately students view themselves as an agent for change to a cleaner and healthier world.
"I am trying to prove that when environmental education is fun and entertaining it may ultimately result in reductions in carbon emissions. And, the younger we reach kids, the more likely they will become conservationists. Lots of people talk about the importance of education in responding to climate change, but we haven't really been able to measure the effectiveness of such an approach," said Dr. Cordero.
The Road to Superhero
Eugene became interested in science as a kid where he found the new physics of quantum mechanics fascinating.  After receiving a BS and MS in physics from Cal State Northridge, and his PhD in atmospheric science from UC Davis, Eugene went to NASA Goddard in Maryland as a post doc to study ozone depletion. Two years later he moved to Melbourne Australia, which is technically closer to the Antarctic ozone hole, "to continue my ozone research at Monash University".  After five years in Australia, he returned to the US to be a professor at San Jose State University where he is currently in the Department of Meteorology and Climate Science.  "When I learned about the ozone hole as an undergraduate student, I became interested in using science to study the earth, especially for environmental protection."  
At a time when the political fight over global warming has extended to science education, (several states have attempted to weaken or block new teaching standards that included information about climate science)- it's never been more important for organizations like Green Ninja and Shape of Life to offer content that recognizes climate change and support its inclusion in statewide science guidelines.
Having interviewed several middle school science students who visit Green Ninja daily, Shape of Life can attest to the positive impact it has on kids—of all ages.  "I think it's really important that we learn about climate change in school. Green Ninja gave me the idea of keeping a 'trash diary' which was a really crazy way for me to see how much I waste," said Maia, a bright 12-year-old science student at Bertha Taylor School.

Image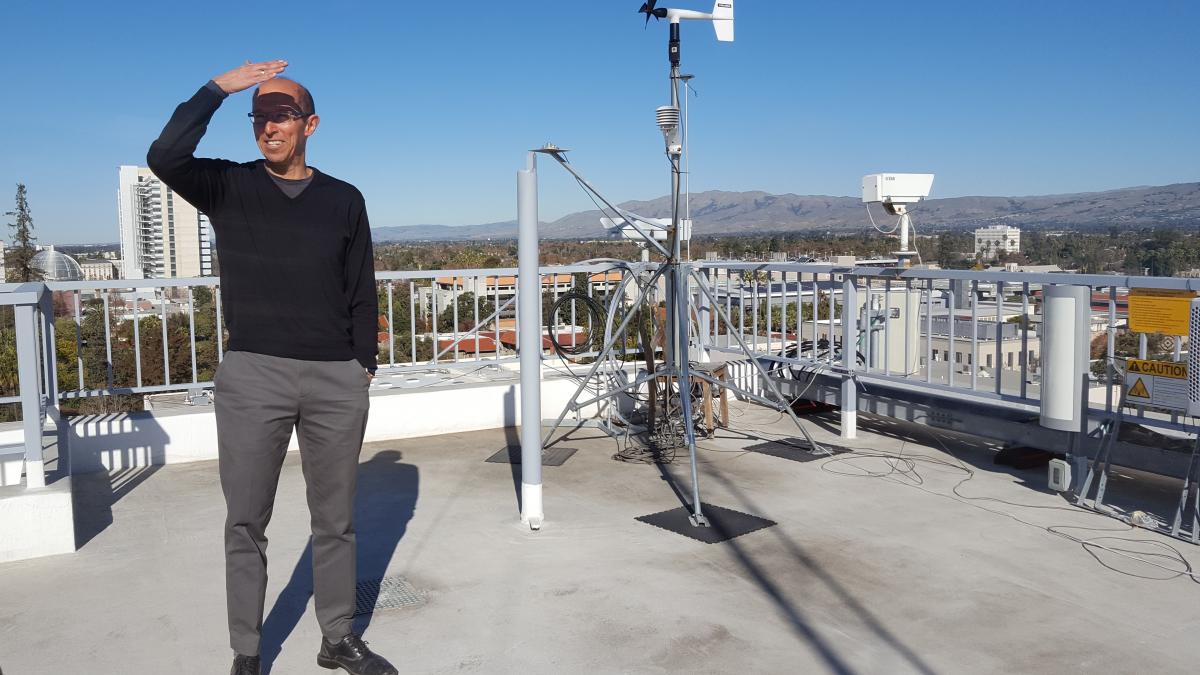 "One challenge we recognized is that students may know that humans are responsible for climate change but are unclear of how to change their behavior for positive impact. Green Ninja was designed to explain this to them in a fun way that also emphasizes how important of a role they play in protecting the environment," adds Dr. Cordero.
In some Green Ninja films Dr. Cordero plays Dr. Burrito. He considers the PhD in his title to also stand for Pretty Hungry Doctor.
Shape of Life shares a commitment to fighting global warming, (along with the quest for a perfect burrito), with Dr. Cordero.