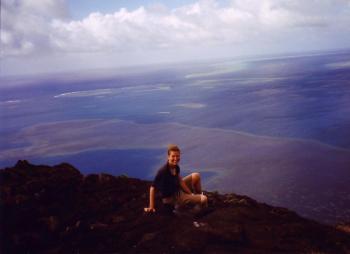 I would say spending lots and lots of time in nature as a child influenced me most in pursuing science," said Erin Rempala who teaches Environmental Science & Sustainability, Marine Biology and Oceanography at San Diego City College.
If it includes outside adventure, Erin is all IN!
We were first introduced to Erin when she asked us if we had closed captioning for our videos. At that point we had had several requests for this and were not exactly sure how to go about getting it done. Erin immediately stepped up, "I'll do it!"- and she did.
We suspect Erin approaches everything in life with a can do" attitude and we are sure her students benefit greatly from this at San Diego City College.
After a diverse educational foundation which included: studying loggerhead turtle nesting sites, identifying plants, surveying sea cucumber populations, analyzing fisheries catch data, setting up small scale sponge farms, studying sea star systematics and even a stint in the US Peace Corps; it was taking a part-time job teaching an environmental science lab at Grossmont College where Erin became "hooked" by teaching.
Image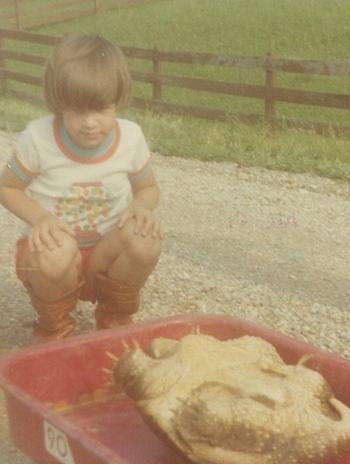 There's Never Too Much Science!
"I decided I wanted to teach full-time (just as my mother, father and grandmother had all done!). I always wanted to have a career that made a difference," said Erin. "I believe that the world would be a more sustainable place if everyone––including world leaders––understood some basic ecological and evolutionary concepts," adds Erin.
Erin uses Shape of Life videos while teaching Marine Biology at San Diego City College to introduce students to the various phyla. "My favorite phylum is Echinodermata. They are the group that I studied in graduate school and I find their diversity and regeneration capabilities infinitely fascinating. I am particularly fond of Indo-Pacific species: pencil urchins (Heterocentrotus mamillatus) the chocolate chip sea star (Protoreaster nodosus), pin cushion stars (Culcita novaeguineae,) and feather stars (of the Class Crinoidea),"shared Erin.
Teaching During COVID
Erin admits it has been tough teaching during this pandemic. Like many
teachers, Erin has had to shift from a face-to-face classroom setting to the new normal life on Zoom. "Although, I do like the democratization that puts us all in equal sized boxes on the screen looking at one another, rather than the "sage on the stage" thing with everyone facing the professor," said Erin. Still, Erin hopes that she will be able to get back into the classroom "AND Field!" very soon. 
Challenge and Rewards
Image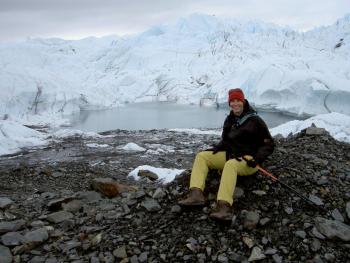 Erin views the lack of fiscal support to educational institutions—particularly the disparity in funding at the community college and K-12 levels—as being a big threat to the success of teaching science and biology.
"I am also frightened by the polarized views of science, in general. Science is not 'fringe.' Science is fact based on evidence. I think everyone needs a basic lesson on what facts are and how to 'fact-check' your sources for reliability," said Erin. 
Erin continually stokes her love of education by building community and learning from her students. She loves to share her knowledge of biology and environmental science and envisions a more inclusive, equitable and sustainable future for all life on this planet.
"I love hearing from former students—those who took a trip to the desert for the first time, went camping with their family on a trail we hiked on a field trip, became an environmental advocate at home, got a scholarship or internship, got their Associate or Bachelor's degree, started a green business, or were accepted to graduate school! I celebrate all of these successes and it makes what I do worth it," shares Erin.

Image