Image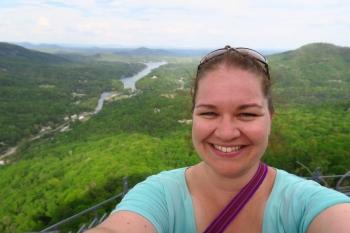 ​We're always excited to hear how teachers from all over the world use our resources in their classrooms. It was especially exciting to learn about Emma-Lee who teaches science in the 'Land Down Under'- the extraordinary continent of Australia.
We're always excited to hear how teachers from all over the world use our resources in their classrooms. It was especially exciting to learn about Emma-Lee who teaches science in the 'Land Down Under'- the extraordinary continent of Australia.
Emma-Lee has been teaching high school students for six years in her coastal hometown of Coffs Harbor which is about 340 miles north of Sydney. According to Emma-Lee it's the perfect mix of rural, river, coastal and rainforest environments. The cultural diversity and appreciation for the earth gives and her students an invaluable canvas to teach and observe nature.
"Being guided by Australia's Traditional Owners provides my students a rich environment to observe and understand the impact of the climate crisis on our continent," said Emma-Lee. This thoughtful approach to teaching science has a significant influence on Emma-Lee's students who prefer learning science in nature rather than through the constraints of screen-learning during COVID.

Image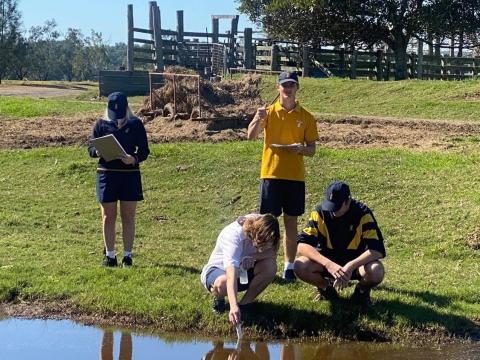 Image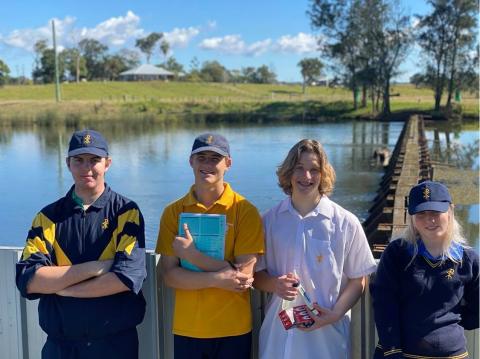 A Renaissance Woman
Emma-Lee is currently teaching high school Sciences, Mathematics, and Technology at Clarence Valley Anglican School. "Since my first teaching position I have taught Science, Math, History, Design and Technology, Computing, Textiles, Food Technologies and Music and Art.  As they say, variety is the spice of life!" shared Emma-Lee.
"My two favorite subjects to teach are high school Earth and Environmental Science and STEM. Both subjects highlight project-based, inquiry learning through topics including Robotics, Sustainable Living Design (green cities), Biomedical Innovation, Aerodynamics, and Design for Space," said Emma-Lee. "These subjects 
are excellent platforms to teach phenomena-based science through scientific observation and application."

"Teaching young people every day gives me hope for our world. I am encouraged by our students' ability to think critically, creatively and fearlessly in the face of the climate crisis," said Emma-Lee.
"I was first introduced to Shape of Life during my university study in Evolutionary Biology and I was hooked!  The clarity of the phyla videos demonstrating the taxonomy of each grouping in its natural habitat was so knowledge-affirming," said Emma-Lee.  "These videos have the same effect on my students. Tomorrow I'm showing my Earth and Environmental students the Cambrian Explosion video for the first time.  I can already see their amazed faces.  These resources are invaluable!" states Emma-Lee.
The Land of Evolution and Adaptation
"Being in Australia, we're lucky to have many beautiful and unique natural spaces to explore and learn from.  We live on an island continent where native flora and fauna have developed many unique features that make teaching evolution and adaptation impactful," says Emma-Lee.
Image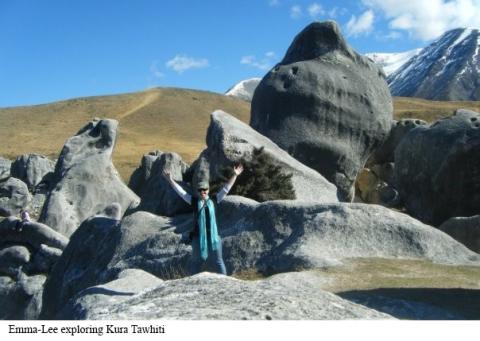 "Most of our native plant species have adapted to survive long periods of drought and hot temperatures, and extreme heat from bushfires. Plants species can still germinate in this environment and some even tolerate high salt levels.  Animals have also adapted to survive in these tough conditions - from koalas eating nothing but the Eucalyptus leaves (which is toxic to other animals when consumed in large amounts), to kangaroos capable of pausing their pregnancy ( embryonic diapause) when food and water are scarce. It's an amazing environment to illustrate the natural world," said Emma-Lee
Experiencing 'Climate Crisis' in Real-Time
Last summer Australia experienced five months of out-of-control wildfires after an extended drought and extreme temperatures caused by global warming. "There have been bushfires every summer for my whole life and while inconvenient (often devastating), it was nothing like last summer," shares Emma-Lee.
 "These fires have shaped our country and collective understanding of the impacts of climate change.  Droughts are longer. Fires are more intense. Rains bring flooding to grounds not porous enough to absorb water. Plants and animals are threatened and devasted all in the space of one summer. Nature does not change quickly-- but the changes here are becoming more dramatic and my students see it daily," said Emma-Lee.
Gondwana-remnant rainforest was burnt for the first time damaging 500-year old rock art and millions of acres of wildlands.  Emma-Lee shared with us a "super-secret mission" that saved the last remaining wild grove of the Wollemi Pine, a prehistoric tree species that has out-lived the dinosaurs.
According to Emma-Lee, it's just as challenging to teach science during COVID in Australia as it is anywhere else in the world, (even though Australia case numbers are much lower than U.S.). Despite the challenges, Emma-Lee does see the 'upside' with an "explosion in virtual field studies and live streams of natural phenomena that weren't available before COVID. We've also been able to study the positive impacts on the environment and climate when human movement slows."
Image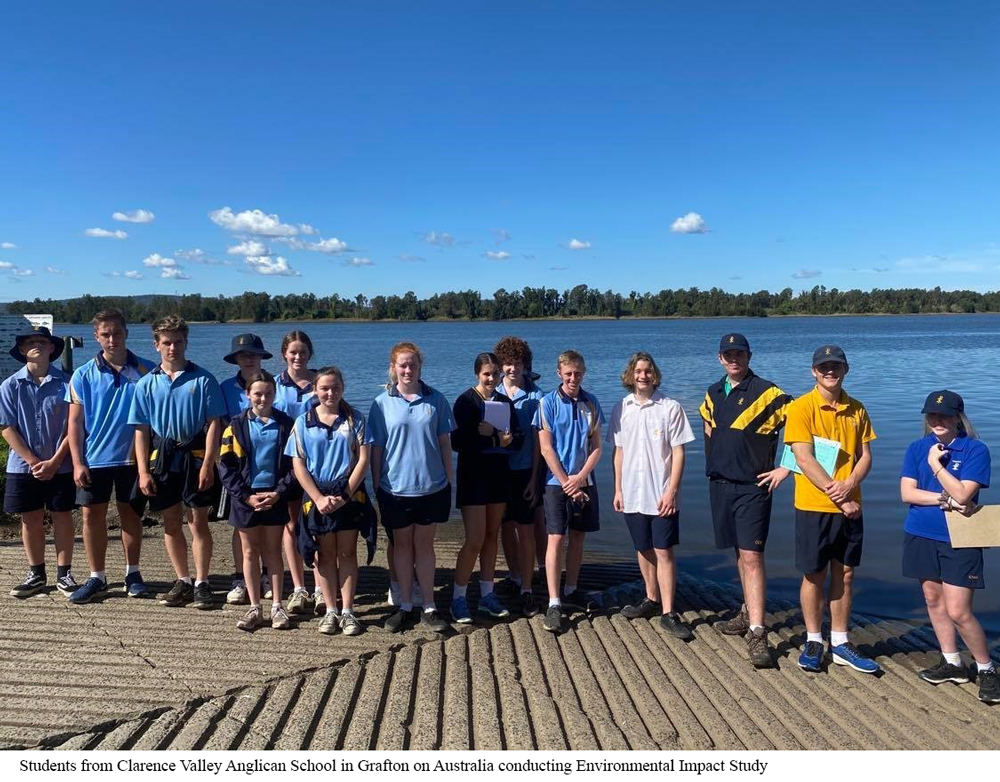 Science and Empathy Go Hand-in-Hand
Emma-Lee believes science education is shifting. "There is a change in the way science is being  taught with more emphasis on skill development to better address challenges in uncertain times of the climate. I think we are also seeing how science and empathy go hand-in-hand with first-hand observations of the climate crisis' impact on humans and wildlife."
Emma-Lee sees an uptick in science courses by students in just six years which she believes indicates a hopeful generational shift.
Thank you, Emma-Lee, for giving us hope by sharing your experience teaching science in the extraordinary land of Australia.