Image

Boundaries?! What Boundaries?
Anand Patel is the type of science teacher who easily crosses cultural, social and generational boundaries in his approach to teaching. Anand teaches to the part in each of us that meets in the natural world- rather than the places that may divide us.
When you spend the first twelve years of life in Zambia then move to Malawi and are further educated in America, you naturally have a completely different perspective from most kids. But, a kid like Anand- with his beaming smile and love of nature- quickly broke down barriers through the love of nature and diversity.
"Spending time on safaris trips with my family and trips to Lake Malawi (home to more species of fish than any other lake!), definitely helped shape where I am now. I got a chance to count antelope on a school trip, and watch fish eagles feed in the lake on weekends."

Image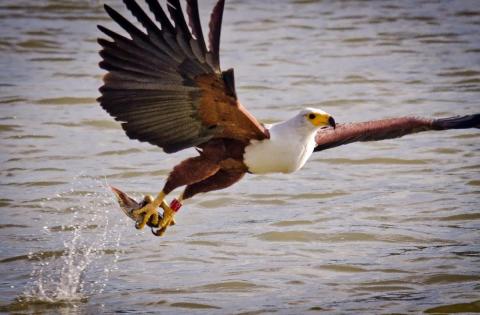 When Anand was still a kid, his father's work led them to the Caribbean where he says "this experience energized and literally compelled me to dive deeper into marine biology". Eventually Anand got his doctorate in oceanography and marine biology from the University of Southern California.

Image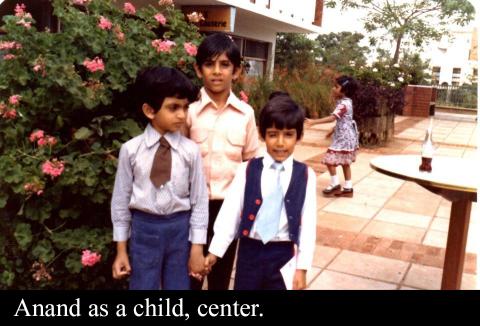 For the Love of Nature
Anand has been teaching part-time night school zoology at Santa Monica College for the last 10 years while also teaching full-time and Co-Chairing Sciences at Crossroads School for Arts and Sciences.
Anand keeps teaching part-time at Santa Monica College because the diversity of age, backgrounds and skills excites him. He likes seeing how science is understood among many different types of people. In any given class, Anand may teach sharp high school students trying to get into Ivy League colleges along with older students who work full-time and are trying to kick-start a new career.
"Like myself, many students in my class are foreign or immigrants and teaching them keeps me grounded. Often these students struggle with language. What I enjoy is how my students share a deep love and curiosity about the natural world. It's fun to transcend cultural barriers and meet at that place."
"The Shape of Life website and fantastic resources have been perfect for this setting, allowing me to bridge the language and knowledge gaps with these students of mixed backgrounds and uneven science foundations," adds Anand. 
Anand has been using Shape of Life videos and resources in both his high school and college classrooms since he started teaching. "The animations beautifully illustrate mechanisms so well. The accompanying scientist stories of how the discovery process works in the field and lab are also brilliant." 
Breaking Down Barriers for the Future
Anand believes science education should further breakdown discipline or department silos. While he appreciates the hands-on and lab/field exposure, he believes integrating STEM fields into all curricula will better serve the future.
Anand believes the most innovative and successful research teams collaborate and blend fields in an interdisciplinary manner. "Colleges still want to see transcripts with too many line items- instead we should be evaluating students in mastery of integrated skills. These can be integrated across humanities, arts and the sciences!"
What Anand most appreciates about teaching science is witnessing students work through their fears and anxiety, from making mistakes or not taking risks, to coming out on the other side with joy from the experience. 
It was certainly a joy to meet Anand at the last National Marine Educators Conference. Thank you for your commitment to all forms of diversity, Anand!